Get Publicly Noticed!
Create bigger opportunities with more clarity and better branding
Be A Influential Leader!
Beat your competition and use your knowledge to inspire and impact others.
Build An A-Team Network!
Need a powerhouse team? Open the doors to achieve everything you wish
Work 1-on-1 with Powerhouse Business Coach, Heidi Cortez
Heidi Cortez is a celebrity business coach, best selling author, contributing writer for Entrepreneur Magazine, founder of You Need IG, the $3 Marketing Club, Posh Boss LA, and many more.
An expert in branding, marketing, passive income, and public figure growth with over 20 years of success in teaching.
Heidi is an authority in her niche and turns ideas into money. She has been mentioned in over 1000+ publications, and works with some of the most influential brands and businesses around the globe. Her work has been featured in Entrepreneur Magazine, Yahoo, Forbes, Sports Illustrated, E! Network, LA Weekly, US Weekly, USA Today, Sirius Radio, and many many more.
Cortez resides in Beverly Hills, CA helping her clients succeed in marketing, branding, PR, and beyond.
Apply Now
Not everything has to be done alone...
Are you looking for more authority and credibility for your brand, business or life challenges? Are you hitting the ceiling and feel like you've done as much as you can and need professional guidance, mentoring, and coaching to help you achieve higher success?
That was me too. I've been a lifelong entrepreneur and started my first business at the age of 8, then by the age of 13 I was working full time in retail while juggling school, friends, and family. Later in my teen years I started my first business in sales, then opened up my own salon in my early 20s. Although I was successful, I grew slow, alone, and went through a lot of trial & error. I didn't have the resources that we do now. No Instagram, no mentors, and no open doors to other entrepreneurs to connect with for advice.
By the grace of God and incredibly hard work, I was able to grow my brand to amazing heights as a solo-preneur. I was very accomplished, but not satisfied. I owned one of the largest salons in Northern Nevada, I wrote a best-seller with Simon & Schuster, I was a writer for SIRIUS Radio, had my own radio show, was on the #1 television show on the E! Channel (Sunset Tan), had a successful modeling career and even became one of the world's first "influencers" on Myspace. Surprisingly, I was able to do this without a manager, agent, or connections by using my "non-traditional" marketing methods. However, I maxed myself out. I couldn't grow beyond what I had done because I was all alone.
In the late 2000's when Facebook became more popular, I found a mentor through the app. He was the first person I met that thought 'just like me'. He encouraged me to use my expertise and credibility to help others. Soon I started my first agency. I helped businesses and brands from all around the world grow their business and social media to extraordinary heights. I was being referred left & right and everyone I helped was having massive success. At this point I started coaching and managing brands 1 on 1. I would take them under my wing and teach them how to turn their passions into money and fame, just as I did for myself.
If I could turn back time, I wish I could have found a mentor sooner. It would have saved me hundreds of thousands of dollars, blood, sweat, and tears.
At some point we need help from someone who has already accomplished what we're building. Massive growth doesn't happen overnight, but it can happen a lot quicker with the right help.
Is 1:1 Coaching with Heidi Cortez right for you?
Coaching is not one fits all. There are a limited number of 1:1 spots available and you must meet the following requirements:
- You want to go straight to the source. No group sessions, no working with assistants or team members, just 1-on-1 with you and Heidi Cortez
- You must be ready for success, growth, and willing to put in work
- You must want a stronger social media and more press/exposure/publications
- You must be willing to make every single coaching session
- You must be financially ready to invest
This is an exclusive, premium, experience. Not everyone will qualify.
If you meet these requirements and you're ready to take your business to the next level, then click the link below. Once we review your submission, myself or incredible team member will call you to set up your complimentary strategy call.
Schedule a free call
What it's like to work with Heidi...
real people, extraordinary results
Wendy Starland
Discovered & Developed Lady Gaga, Honored by the Songwriter's Hall Of Fame

"Heidi Cortez is the absolute guru in creating fame for her clients!!
Thank you so much!! Expert Strategies!!! Heidi grew my social media following from 15K to 183K !! HEIDI IS THE REAL DEAL! Brands want to know that your following is real so they can convert them into sales. With Heidi's guidance, I have been able to monetize my account and am aligned with brands that are tailored to my audience. I am truly grateful to have been taught the most effective techniques by the social media & branding Master Marketer, Heidi Cortez."
Bourke F
Actor

"Best in the business right here! Heidi Cortez helped me shape my entire social media approach and gave me the best advice not only in her book, but also during our one-on-one coaching call. Thank you, Heidi!"

Mike E
Pro Athlete, Actor, and Stuntman
"Even with all the years experience I had working in pop culture and action sports when I have a question Heidi always has an answer and over the years she's help me navigate and understand the the ever changing rubix cube that is social media and branding."
Dr. Sean K
Board Certified Plastic Surgeon

"It has been the most heartfelt marketing experience | have experienced. I felt like Heidi always wanted (and still wants) me to succeed and is looking out for me 24/7. The customer service, care, availability for advice about marketing decisions, are some of many ways she has gone above and bevond for me."
Khrys K
Model

"Heidi changed the game forever! She has been an amazing mentor and friend to me. I now have over 20k followers, get noticed by famous photographers and celebrities, get invited to the most elite parties, and my agents are happy I get booked more."
Dr. Z
Veterinarian and Entrepreneur
Heidi really, really, wants us to exceed. All of the tips you give us, all the advice you give us, all the call-to-actions you give aren't so overwhelming we can't do, we can do them. Lessons and tasks you had me implement from week one are paying off ... and you can see it - they're palpable!
The program with Heidi on a scale of 1-10 is a 10! Not only has every call been super fun, they're very insightful too. We hit on so many things where I just thought to myself, 'genus'! 10 out of 10!
You've mastered your craft, now it's time to let the world know who you are...
Learn how to make top dollar sales, become a public figure, maximize your social media, get high authority press, book podcasts, get Wikipedia pages, and put the competition to rest.
Schedule a free call
All The Support You Need To Build A Successful Business
Very few entrepreneurs become successful alone.

Jumping on a free strategy call could be the first step of extraordinary changes in your life. Our calls are fun and rewarding. We want to learn more about you, know your situation and help you plan out your next steps for success.
This call is completely complimentary
Request A Free Strategy Call Here
Leveraging the right support is the best thing any brand, business owner or entrepreneur can do. Often the missing piece is not having the right network or advise. Coaching 1-on-1 with Heidi Cortez is perfect for you if...
Request A Free Call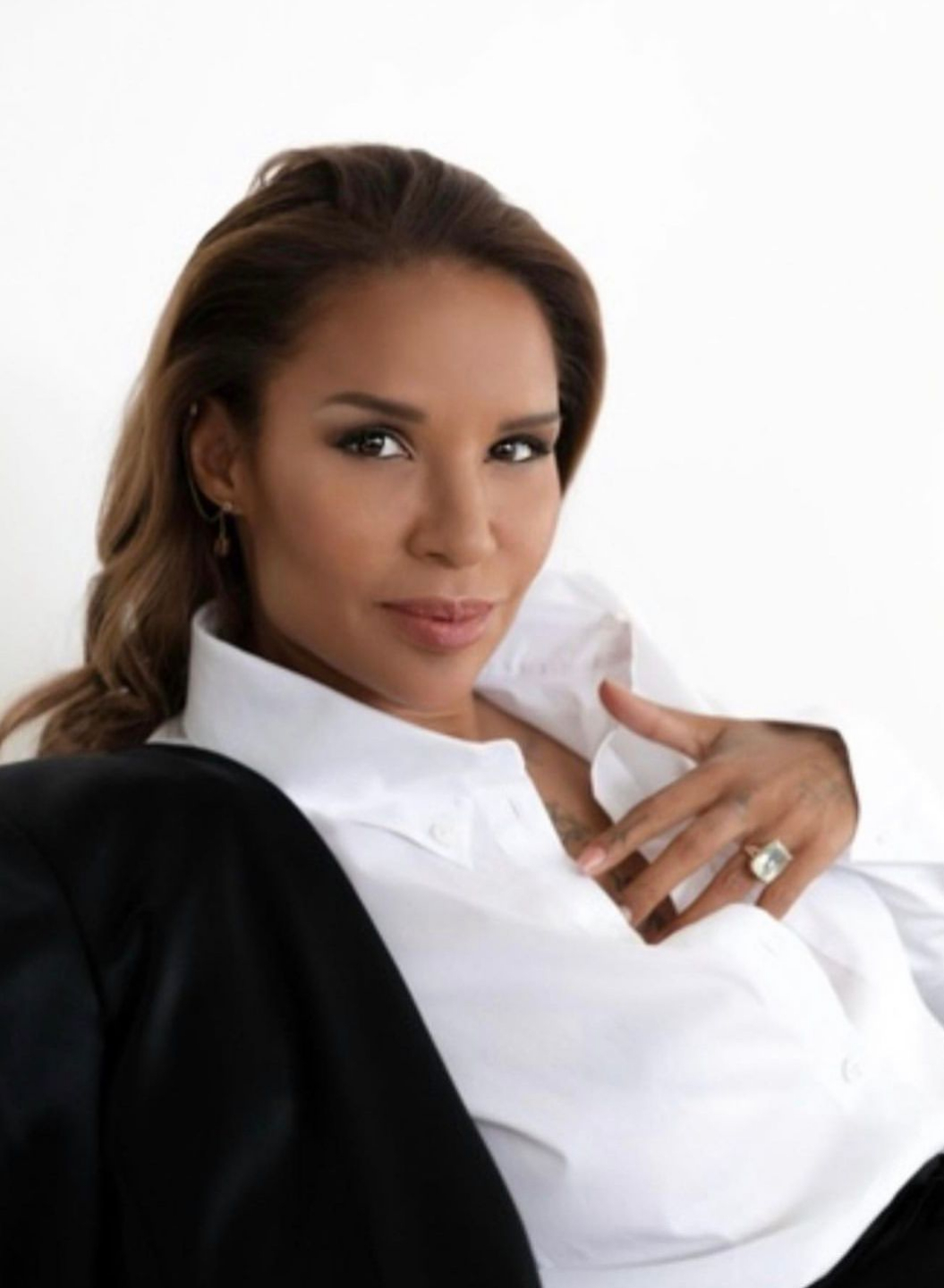 Issa V
Entrepreneur, Author, and Mentor
"I work with this beautiful woman. She helps me to grow and how to build up my name outside of Europe. So many great things are speeding up for me. On Social Media and the internet. And the things we are working on behind the scenes are phenomenal!"
LisaMarie
Entrepreneur and Business Coach
I LOVE, LOVE my business coach, Heidi Cortez! She is a no bull-sh*t coach and she added so much value to what I'm currently doing ... it speaks for it's self you guys. It really does.